Introducing Foxit PDF SDK 7.3
by Conor Smith | July 1, 2020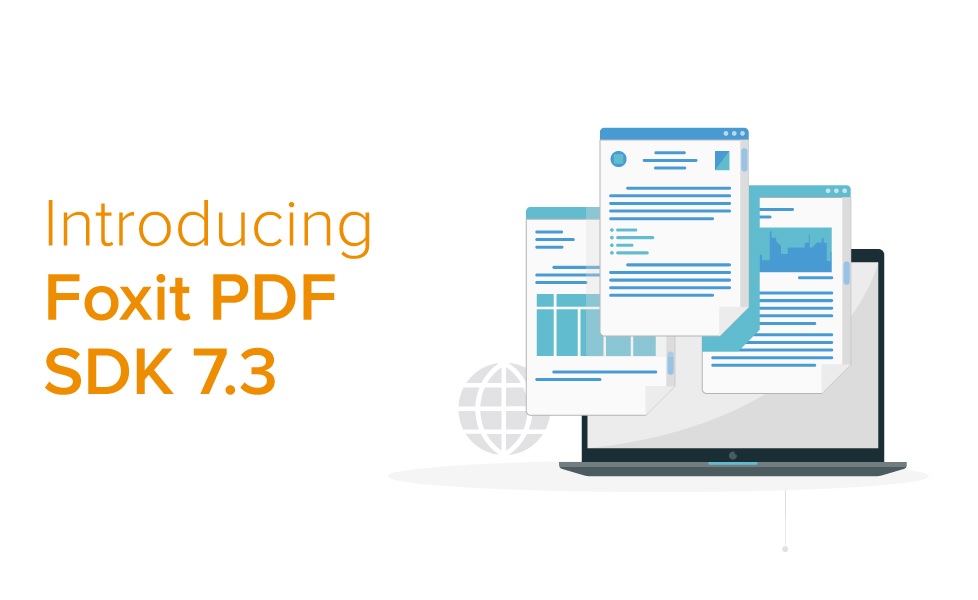 Foxit PDF SDK 7.3 comes with loads of new features, enhancements and further upgrades. Read on below as we take a deep dive into the update.
Highlights:
CMYK SUPPORT FOR GRAPHICS OBJECTS
DIGITAL SIGNATURES FOR WEB
SUPPORT FOR GROUP ANNOTATIONS AT UI LEVEL
WORD/EXCEL TO PDF CONVERSION ADD-ON
SUPPORT FOR MAC CATALYST
NEW API TO GET ADVANCED FONT INFORMATION
CMYK support for graphic objects
We've added some great new APIs related to printing that include CMYK support for graphic objects. CMYK relates to the 4 ink plates used in printing made up of cyan, magenta, yellow and key (black) and is more cost effective when printing. For graphic designers and those who work with colors daily it's also something that can streamline your processes. By simply entering the code that corresponds to your required color, you keep your designs and collateral consistent.
Digital signatures for Web
PDF SDK for Web now comes with full digital signature support. This update provides you with the ability to add certificate-based signatures and enables you to use the signature callback to send a signature request directly to the server, which result can also be verified by the viewer. Sign PDFs in a web browser with ease while having full support for your security protocols, and never have to print out a file or contract for signing again. You can access the demo for digital signatures here.
Support for group annotations at UI level
Being able to edit group annotations at the UI level means your users can quickly select/flatten/reply/delete and do more with multiple annotations. This applies to all annotations, so whether you want to write freehand text on a PDF or draw particular objects, they can all be grouped together in one.
Check out how this looks with our iOS and Android comparisons below:
Word/Excel to PDF conversion add-on
Our Word/Excel to PDF conversion add-on offers you the best rendering on the market to get you the closest to the original document. Whether you're a finance company who wants to share PDF versions of your documents with your team internally or if your company works in accountancy and needs to send your clients a file that can't be as easily edited, or if you require password protection, then this add-on is for you.
Support for Mac Catalyst
Mac Catalyst is used to create Mac versions of your iPad apps. PDF SDK 7.3 now comes with support for Mac Catalyst and will save you time and enable you to work with the latest and greatest development tools that you prefer.
New API to get advanced font information
With our brand new API for fonts you can get the following font information:
Whether the font is embedded
Whether the font is bolded
Whether the font is italicized
Font's family name
Base font name
Full font name
Font type
This means in your PDF files you can extract important information that relates to the contents of your documents and how they're structured.
We've also updated the documentation of the main developer guides to include newly added functionality as well as the updated JavaScript that we support, as well as enhanced JavaScript instructions. View our updated documentation here.
Beyond this, a number of bugs have also been fixed to ensure that our PDF SDK is the most secure on the market.
For more information please view our release page here or take a trial today to see it for yourself.