Beatik use Foxit PDF SDK to annotate music scores in their Android/iOS application.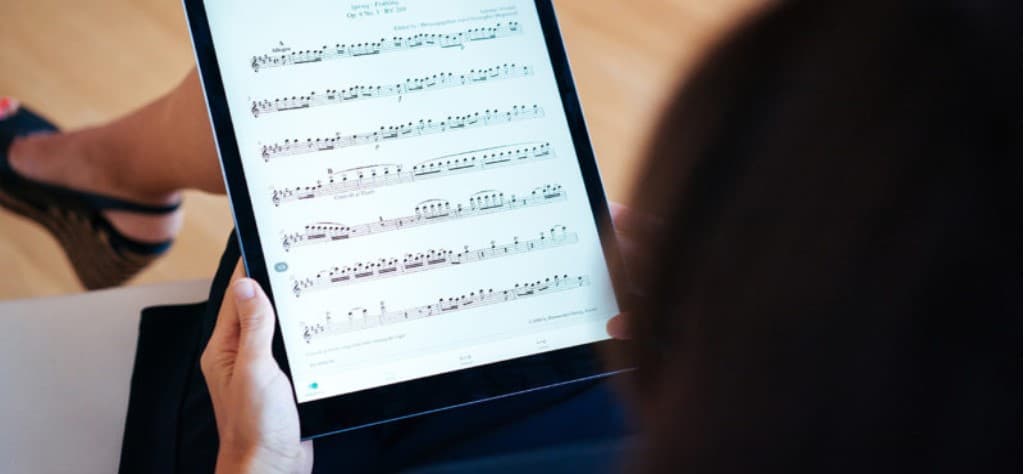 About Beatik
Beatik is a music-tracking technology company based in Jaén, Spain. It was founded in 2015 and the team develops an application for PDF score reading. Beatik offers the world's first automatic page-turning software that adjusts to your playing in real-time. The app is available on Android and iOS tablets.
Challenges and Objectives
Beatik needed to incorporate custom annotation functionality into their application. They wanted to enable their users to add musical notation to existing sheet music in the app. They also required automatic page scrolling for PDF scores so that when musicians play along with the notation, the page would move without requiring user action. Finally, Beatik needed layer and document management in order to streamline their user experience.
Why Foxit?
Beatik investigated the PDF SDK market and found that Foxit offered them the best annotation features while meeting their functionality requirements and product vision. The Beatik development team downloaded a trial of Foxit PDF SDK for Android/iOS and undertook a successful proof of concept where they were able to implement the features they designed. They also enlisted the help of Foxit's developer support team to ensure the process ran smoothly.
"Our application now comes with advanced custom annotation functionality which will help us to grow our user base."
– Francisco José Rodríguez Serrano, Founder, Beatik
Results
Foxit PDF SDK has enabled Beatik to add advanced annotating functionality including text annotations, the ability to draw on a score, as well as free form commenting. They can now offer musicians automatic page scrolling for PDF scores and a better document management experience. This has led to a more advanced application which helps Beatik to attract more users.