Digital signature not visible on page after signing PDF
When you use the SignFile function to add a digital signature to a PDF it adds an invisible digital signature which is not shown on any of the pages in the document. Instead the digital signature can be viewed by opening the PDF in Adobe Reader, Adobe Acrobat or another PDF editing application, and clicking on the Signatures tab which can usually be seen on the left-side of the application.
A screenshot demonstrating what a digital signatures looks like after it's been added to a PDF using Foxit Quick PDF Library can be seen below.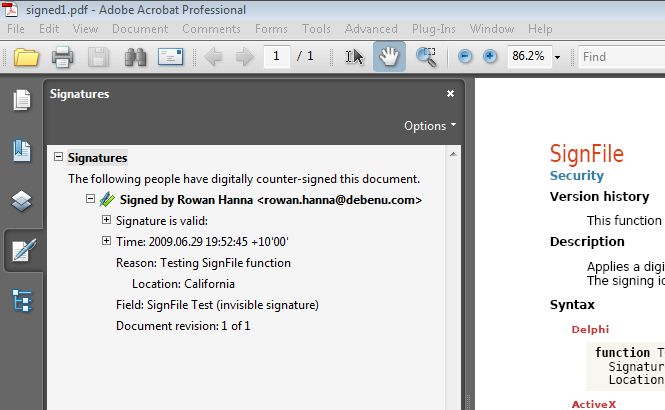 If you want to add a digital signature that is visible on the page then check out our article on adding visual digital signatures to PDF files.
This article refers to a deprecated product. If you are looking for support for Foxit PDF SDK, please click here.