Foxit® releases PDF SDK ActiveX 5.0
by PDF SDK | January 16, 2013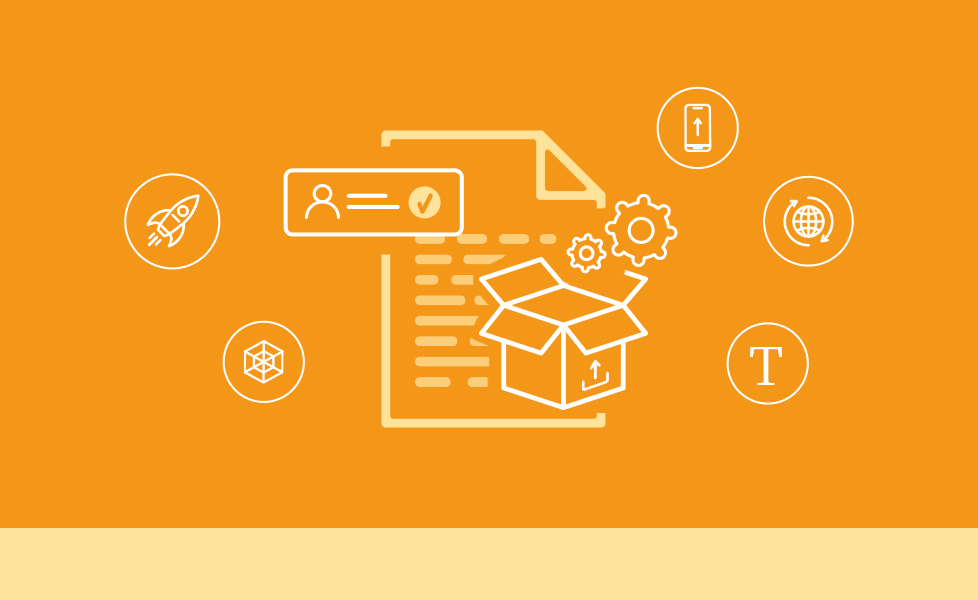 New Enhancements Include Digital Signature, Multi-Instance Support, Image Conversion, Document Organization, and Asynchronous Operations for PDF Documents
FREMONT, Calif. – January 16, 2013 – Foxit® Corporation, a leading provider of solutions for reading, editing, creating, organizing, and helping secure PDF documents, today announced the availability of Foxit PDF SDK ActiveX 5.0. The new release of the Software Development Kit (SDK) includes support for digital signature, multi-instance support, image conversion to and from PDF, PDF document organizational functions, asynchronous operations, and more.
Foxit PDF SDK ActiveX is ideal for Windows® developers looking to integrate powerful and industry standard PDF technology into applications quickly and easily. It provides fast and efficient PDF rendering technology in a customizable, visual programming component that is extremely easy to use. Simply drag and drop the component into any Windows based application to instantly add PDF display functions. Foxit PDF SDK ActiveX allows users to view, navigate, annotate, interact with, and print PDF documents. This PDF SDK enables development organizations to create PDF capable applications quickly and achieve faster time to market without requiring deep PDF expertise. It is compatible with many programming languages, including C/C++, Visual Basic, .Net, and Delphi.
Key new features of the Foxit PDF SDK ActiveX 5.0 include:
Digital Signature
Allows developers to enable their applications to digitally sign PDF documents using third-party digital certificates located in the Windows system certificate store. It also supports digital signature verification (which authenticates the source and verifies the integrity of content of digitally signed PDF documents), signature timestamp, signature print control, and more.
The SDK complies with the PAdES (PDF Advanced Electronic Signatures) standard, which are extensions to PDF to support electronic signatures.
Multi-Instance Support
Permits developers to run multiple instances of ActiveX on a single system at the same time. As a result, applications can provide views with multiple pages of a PDF document displayed at the same time or display pages from multiple PDF documents at the same time. It also enables capabilities such as batch printing.
Image Conversion
Provides developers with the ability to convert images to PDF documents and to export PDF documents to images. The PDF SDK supports popular image file formats such as JPEG, BMP, PNG, and TIFF.
PDF Document Organization
Allows developers to incorporate the following capabilities into their applications:
Create a blank page in a PDF
Insert pages in a PDF document from another PDF document
Delete pages in a PDF
Asynchronous Operations
Allows simultaneous reading and downloading of PDF documents. For example, the first page of a large document can be displayed while the rest of the document is still being downloaded.
Additional New Capabilities
Additional new enhancements in Foxit PDF SDK ActiveX 5.0 include:
Programmatic access to bookmark information, such as color, action, and destination
The ability for users to reply to annotations (i.e. comments)
The ability for developers to modify default actions for on-click and on-double-click
A modified text engine for faster, more accurate text processing actions, such as search and extracting text
A RunJScript interface for JavaScript support
Superior Support
Foxit offers tutorials and demos for developers to quickly learn and become productive fast. Foxit offers 24 / 7 support from the industry's largest PDF development team. Foxit support can be contacted at [email protected] or by calling 1-866-MYFOXIT or 1-866-693-6948.
"Foxit PDF SDK ActiveX allows developers to quickly and easily take advantage of powerful and industry compliant PDF capabilities into their applications," said Frank Kettenstock, VP of Marketing at Foxit Corporation. 'This allows them to concentrate their efforts on building compelling and differentiated products that solve their customer needs."
For more information, contact Foxit at www.foxit.com or at 1-866-MYFOXIT.
About Foxit Corporation
Foxit Corporation is at the forefront of cost-effective electronic document solutions. Customers of Foxit's award-winning products include major technology and healthcare companies, global financial services firms, and government agencies. Founded in 2001, Foxit Corporation believes in innovative, standards-based technology and unrivalled customer support, with a deep commitment to sustainable, environmentally sound products and services.
###
Foxit is a registered trademark of Foxit Corporation. Other trademarked names or terms used in this document are the properties of their respective owners.