Quick PDF Library 14 has been released
by Conor Smith | September 6, 2017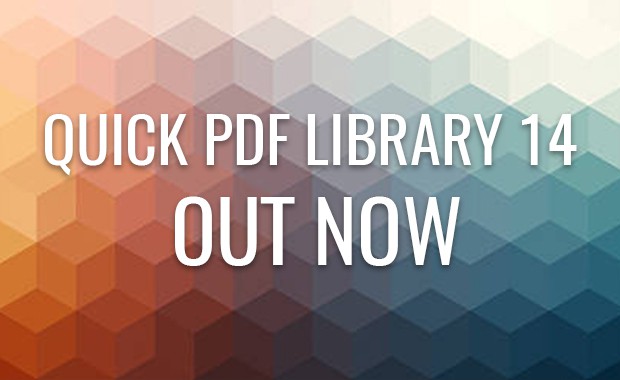 Foxit SDK are happy to announce the release of Quick PDF Library 14. The 2017 version of the Library includes major improvements to its printing functionality, several enhancements to its management of EMF imports and support for the latest Embarcadero Delphi version, 10.2 Tokyo, among many other new features, bug fixes, and other enhancements.
"At Debenu we still believe in the core principle that brought us to our current position: we can provide real PDF value to the small-to-medium sized business. Quick PDF Library 14 lives up to that standard. I look forward to seeing your thoughts on the new release." –Karl De Abrew, President at Foxit SDK.
Find the full list of changes in Quick PDF Library 14 below:
New features
New printing engine
Delphi 10.2 Tokyo support
SetInformation now supports XMP::Subject
Metafile mode changes
Added new MetaFileMode to allow alternative char spacing calculation used for EMF import
New functions
AddTrueTypeFontFromFileEx
GetObjectAsStreamToString
AddTrueTypeSubsettedFontFromFile
Bug fixes
Fixed Digital signature issue with encrypted documents
When Adding TrueType fonts, the correct font type is now set and 8-bit cmaps are now loaded properly
pdf:Keywords used when reading XMP rather than pdf:Keywords
PDFium renderPageTofile now returns a value
We are offering discounts on all upgrades to v14 only during September. To upgrade, please head over to Debenu store or contact sales. Also, you can try v14 here.