The 4 Benefits of Digital Documentation for The Tech Industry
by Conor Smith | May 4, 2017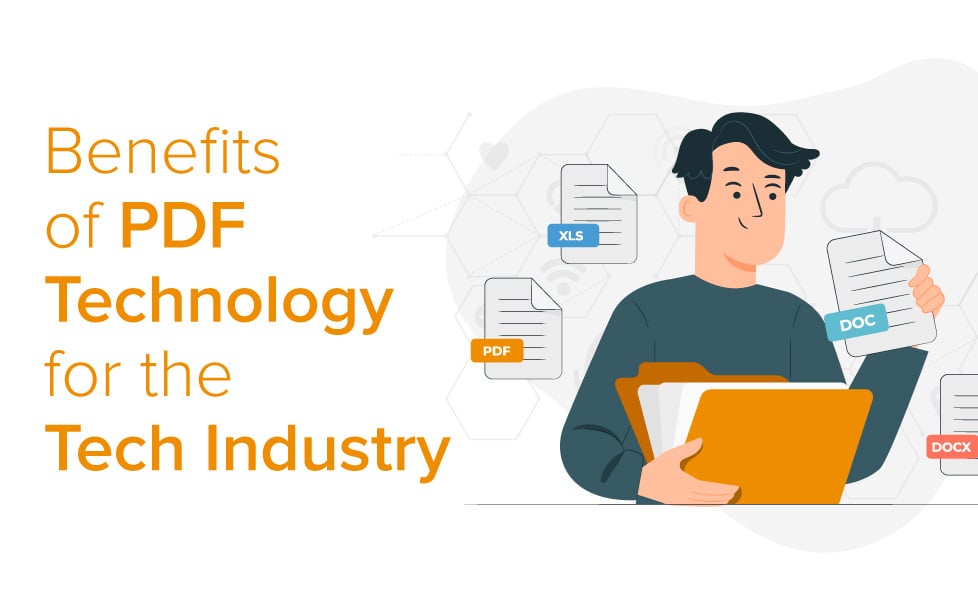 Despite all the ways they drive technology forward, many companies in the tech sector are still buried under paperwork. Documents are printed so that they can be signed, or to distribute at meetings or when working in a group. Inevitably, most of these pages end up in the trash, or having to be laboriously filed in a room filled with filing cabinets.
Upgrading to digital documentation allows all the records created by the company to be instantly searched, saves time and money, allows better collaboration between employees and partners, and ensures the security of confidential information.
Instant Search
Unlike paper records or scanned copies, digital documentation can be instantly searched. Important documents can be located by name, date, or other keywords. Searches that might have taken hours or days with physical files can be completed in a manner of minutes. Pull all records related to an important project, everything a specific employee has been working on, or projects completed on a given date. Digital documentation puts all the information you've created at your fingertips.
Real Time Collaboration
Documents created with this technology can be accessed anywhere, allowing real-time collaboration on a project. The formatting is fixed and can incorporate text, images, graphics, and hyperlinks. Team members or collaborators can access an electronic file, and any edits or markups are immediately available to the entire team. This PDF technology also ensures that everyone is working from the latest version of a document; version control is automatic and prevents time from being wasted on outdated documents. Formatting is preserved whether the document is accessed on a desktop, tablet, or phone, enabling employees to work remotely using whatever device is most convenient.
Saves Time and Money
Utilizing PDF technology allows users to access a form or document on any device. Use the same file formats internally as you do with your customers and online. More than half of internet browsing is now done on mobile devices (51%) as compared to desktop computers (42%), so ensure your online documents are accessible to your customers, regardless of the device used. Digital documentation keeps your formatting and files consistent across the entire company, saving time and money.
Increased Security
Digital documentation also has significant advantages when it comes to security. Individual documents can be password-protected, ensuring that only those with authorization and the need to view the secure information have access. Storing important files online allows them to be regularly backed up, and makes them impervious to physical damage. Space and time are both saved over keeping paper records.
To recap,
Instantly Search Your Records – Technology companies generate a huge volume of unique and important documents; documents that are useless if they can't be easily found and accessed. Take advantage of all the work you have already done with searchable records, quickly and easily locating a specific file or document.
Improve Collaboration – Using a file format that incorporates different design and text elements, can be viewed on any device, and can be instantly edited and shared among team members has the ability to drastically improve productivity.
Interact with Consumers – PDF technology allows consumers easy access to online documents on whatever device they are most comfortable using.
Improved Security – Password protect confidential information and documents, redact sensitive information electronically, and ensure your documentation is safe with automatic and online backups.
Click here to see how Quick PDF Library can help you quickly and easily adopt digital documentation within your company.