Foxit SDK's response to COVID-19
by Conor Smith | April 21, 2020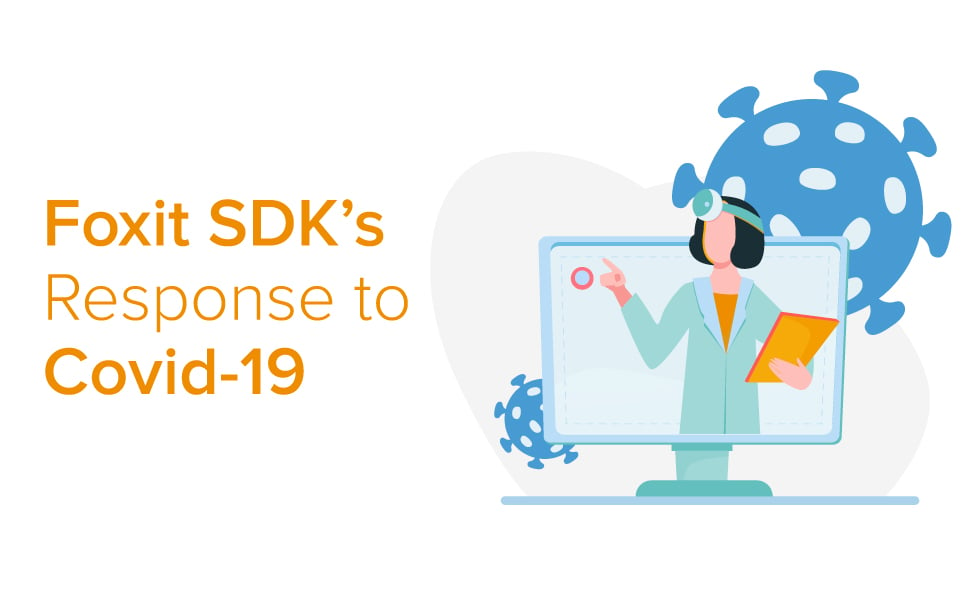 With the COVID-19 pandemic now affecting all parts of the globe, the Foxit SDK team want to give our customers an update.
Our entire team has been working remotely from home for the past few weeks, ensuring we do our part to reduce the spread of this virus through social distancing, as well as following guidelines from the World Health Organization and relevant government bodies.
We're fortunate to be in an industry where remote working is well matched to what we do as a business. Every week we have a global team meeting with staff from all corners of the world. With the temporary closure of our offices, we have quickly adapted our approach by increasing the number of online meetings, messaging and phone calls, to ensure everyone is supported, healthy and productive. We are continuing to operate as normal and are available by email or phone.
The product team working on PDF SDK is still moving full speed ahead with various improvements (take a look at the latest release here) and we don't envision any delays to our new product releases.
We have also extended the length of our trial from 10 days to 60 days during the epidemic to help with the disruptions to daily working lives for our customers.
The team at Foxit wishes everyone the best in the coming months as we tackle this problem head-on together as a global community.
If you have any queries please get in touch with the team below or if you want to check out PDF SDK, get a free trial here.